Detailed AutoNest reports include all necessary production information for individual SubNests or the entire order.
It should be noted that after testing on 15 mm armor-plated metal, Metalix took all the comments we mentioned to the support people and transferred them to the development team. The changes are outstanding and the cutting quality is amazing"
Doron Hanuka, Urdan Metal & Casting Industries Ltd., Israel
AutoNest reports can be generated in DOC, XLS, XLSX, and TXT formats, and you can freely edit them, adding parameters, data, and graphics such as your logo.
The templates are fully customizable, with practically every detail of the part(s) and machine available for display.
AutoNest report types:
• Order and SubNest reports
• Barcode reports
• Label reports
• Plain text reports for ERP/PDM integration
Example of an order report

Example of a barcode report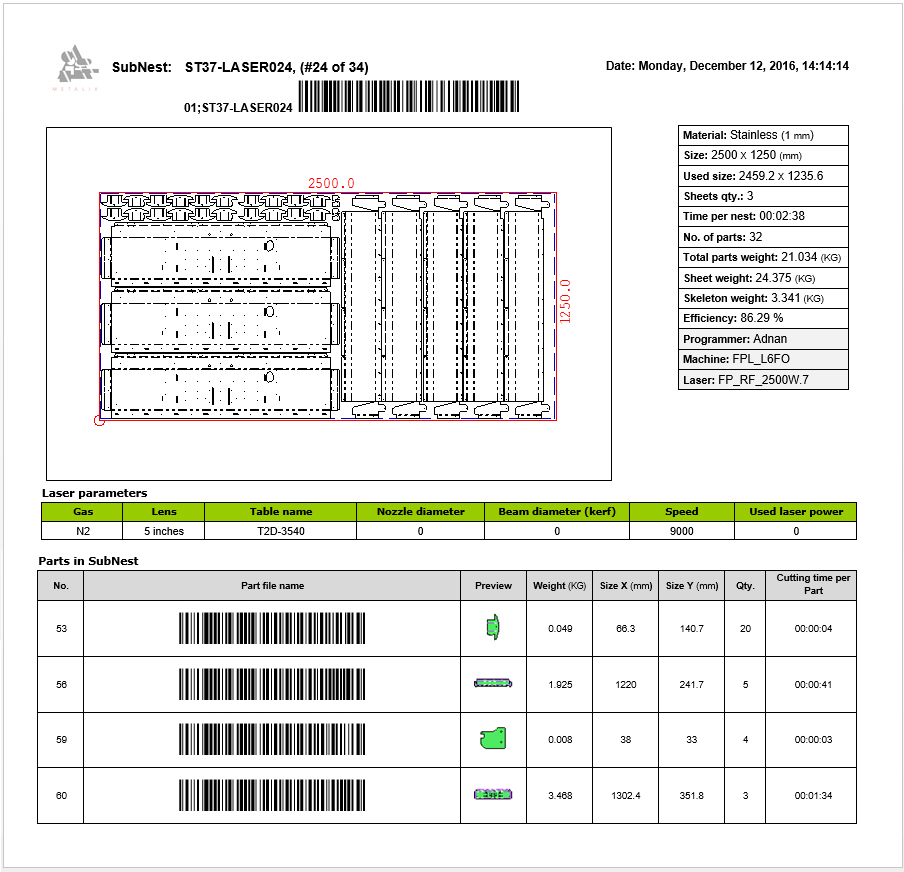 Example of a label report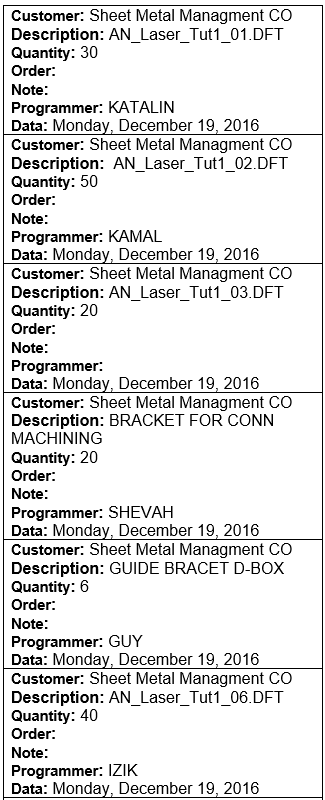 Example of a plain text report